Second try for this mission!
Biggles is still on his Holiday Island!
Targets Allied:
Surprise him and wake him up with your guns!
Target Germans
:Jack Island
Rock Island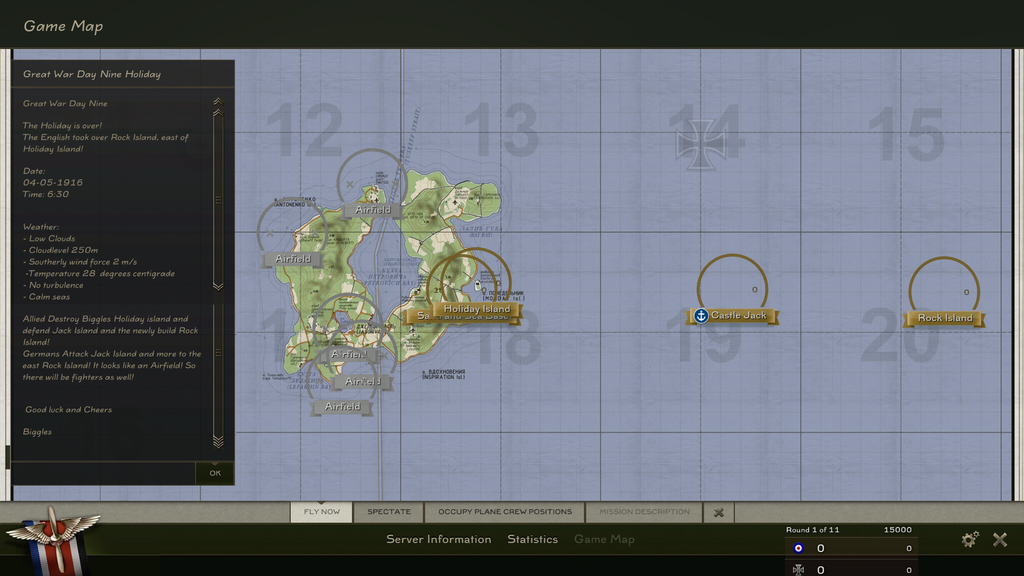 The British can Take off from Jack Island or more east Rock Island or Launched by an battleship
The Felix can carry bombs to whipe out Holiday Island!
Germans Destroy Rock Island and after that Jack's Island! Sorry Jack!
Have Fun, start as usual!
Cheers
Biggles